Here's what the crickets say about fish.
---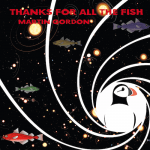 Voix de Garage, April 2018 (album of the month)
With his long pedigree (early Sparks, Jet, Radio Stars…) bassist/ singer/ composer/ arranger Martin Gordon always has had fun making albums, and it's contagious!
I didn't think he could match his extraordinary previous album, and yet he did! The new album, made with a specific sound and vast musical ambition, varied instrumentation, rich melodies in the service of brilliant and memorable songs… in short, once again a great success.
A heterogeneous but at the same time coherent mixture of satirical operetta completely in the English tradition (as on his previous album the genius, and I weigh my words carefully, of 'Gilbert, Gordon & Sullivan'); of cabaret from pre-war Berlin (where Gordon now lives), of polka (with members of the group Polkaholix as backing band), but also at other times, in a different mood, with members of Daniel Barenboim's Berliner Staatskapelle, and also of his personal musical heritage (glam rock but also ambitious pop from the 70s which was unafraid to use keyboards to enrich the harmonic palette).
So, 15 songs in this long and never boring album. The diversity of rhythms, mood & ambiance, genres, instrumentation, influences/references produces 14 strong tracks (and an epilogue) that fit perfectly together but are of incredible individual impact!! Cockney guile, flute, kazoo, musical saw… it makes me think of Mercury Rev, striving to create contemporary popular music of a very high qualitative level but which is also immediately effective, while taking a sidestep away from contemporary musical habits.
Over the very, very, very many listenings (I received this record in December), every song has become my favourite at one time or another. Martin Gordon defines it as agit-pop. I say: A GREAT ALBUM!
Bertrand Tappaz – the original

---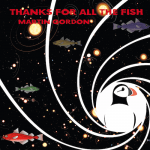 Goldmine, March 2018
If rock'n'roll history had not invented Martin Gordon, we would have to acknowledge his existence as something more than a bass playing, joke telling, one man singer-songwriting machine with a gift for writing wry lyrics about anything that comes to mind.
Puffins, Greek menus, Kodak Instamatics… forty years on from whichever anniversaries we're supposed to be celebrating this year, Gordon simply marches on marching on, with what might be his most deliciously unhinged solo album yet, at the same time as it's one of his most lyrically focused.  Think of your favorite op-ed column, if it was hijacked by someone who rhymes "circle" with "Mrs Merkel,"  and you'll be close.
The mood of the music is unadulterated twisted punky poppy, into which a mystifying fascination with polka is dispatched to wrestle with howling guitars, wailing melodica and a vocal that sounds like it lives beneath an underpass, and mutters peculiar things about cuckoo clocks to passing social workers.
It's not the most melodic album Gordon has ever produced, almost as if he took a listen back to his last outing, celebrating Gilbert and Sullivan, and decided to take the opposite turn entirely.  Not so much recorded as spray-painted on a wall; less mixed than stirred, and less sung than slurred, it's the kind of album you feel you should listen to while squeezing spots or delousing your toothbrush.
But it's extraordinarily catchy, as is Gordon's wont, just one long basketful of hooks, and there's even a sainted oldie to be found lurking in the midst of things, as Radio Stars' "Beast of Barnsley" is rerouted to the capital of Turkey.  It's hard to shake the feeling, though, that it isn't an album to leave in your car overnight.  Not unless you want to wake up tomorrow and find it's made off with your wheels.
Dave Thompson – the original piece
---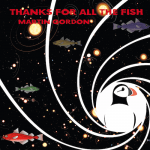 Gonzo, Feb 2018
"I am used to conducting interviews with various rock'n'roll luminaries, who wax lyrical about their latest record only for me to be somewhat underwhelmed by the results, So, despite the fact that I had massively enjoyed our conversation with him last night, I had no preconceptions about Gordon's record.
Bloody hell! It is, I think the first bona-fide classic album of 2018. It sounds like a weird mix of a dozen different influences, but if I said impinge Wreckless Eric sniffling with a slightly punkier version of Sparks, with guitar hooks and harmonies courtesy of Nick Lowe, and a surreal and comedic political consciousness that is all his own (as is the deft wordplay), then you might come close to getting a vague mental picture of what this record sounds like. I strongly urge you to go out and get a copy of this record as quickly as you can…"
Jonothan Downes
The original piece on Gonzo (which has fab interactive graphics, btw) also included an audio interview.
---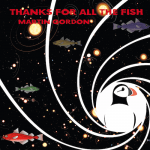 Shindig, Feb 2018
"A one-time member of Sparks and Radio Stars, alongside other narrow misses in the annals of pop history, Martin Gordon provides a soundtrack to the malaise of the 'fake news' generation. He presents a tongue in cheek take of Brexit intolerance and the new world order of Trump's America, arranged to angular spiky pop, music hall rhythm and even a kind of Bierkeller hoedown.
Gordon reinvents the Yo-Oh Heave-Ho grind of Radio Stars' 'Beast of Barnsley' into the 'Beast of Ankara', just as disturbing but on a larger scale, whilst demonstrating that he has not lost his touch as the purveyor of a quirky tune or two. The curtain-twitching fans of Daily Mail discord and political intolerance are targeted alongside myriad lyrical stiletto stabs at a certain (allegedly) small-handed world leader. Rickenbacker bass back in hand and using the mastering talents of Richard Digby Smith, with whom Gordon worked on Sparks' Kimono My House all those years ago, this is a fine demonstration of his sardonic creative talent."
Henry Hudson
---