Here's what the crickets say about fish.
---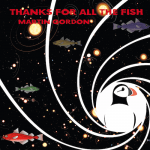 Gonzo, Feb 2018
"I am used to conducting interviews with various rock'n'roll luminaries, who wax lyrical about their latest record only for me to be somewhat underwhelmed by the results, So, despite the fact that I had massively enjoyed our conversation with him last night, I had no preconceptions about Gordon's record.
Bloody hell! It is, I think the first bona-fide classic album of 2018. It sounds like a weird mix of a dozen different influences, but if I said impinge Wreckless Eric sniffling with a slightly punkier version of Sparks, with guitar hooks and harmonies courtesy of Nick Lowe, and a surreal and comedic political consciousness that is all his own (as is the deft wordplay), then you might come close to getting a vague mental picture of what this record sounds like. I strongly urge you to go out and get a copy of this record as quickly as you can…"
Jonothan Downes
The original piece on Gonzo (which has fab interactive graphics, btw) also included an audio interview.
---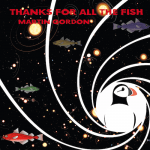 Shindig, Feb 2018
"A one-time member of Sparks and Radio Stars, alongside other narrow misses in the annals of pop history, Martin Gordon provides a soundtrack to the malaise of the 'fake news' generation. He presents a tongue in cheek take of Brexit intolerance and the new world order of Trump's America, arranged to angular spiky pop, music hall rhythm and even a kind of Bierkeller hoedown.
Gordon reinvents the Yo-Oh Heave-Ho grind of Radio Stars' 'Beast of Barnsley' into the 'Beast of Ankara', just as disturbing but on a larger scale, whilst demonstrating that he has not lost his touch as the purveyor of a quirky tune or two. The curtain-twitching fans of Daily Mail discord and political intolerance are targeted alongside myriad lyrical stiletto stabs at a certain (allegedly) small-handed world leader. Rickenbacker bass back in hand and using the mastering talents of Richard Digby Smith, with whom Gordon worked on Sparks' Kimono My House all those years ago, this is a fine demonstration of his sardonic creative talent."
Henry Hudson
---
Back to fish! Buy more fish!