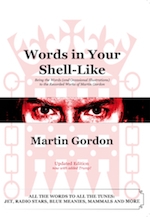 NOW LOOK HERE! Because here are all the words to all the Gordon tunes – everything, from Jet to Mammals and further! In a book! Like what you have to read and that.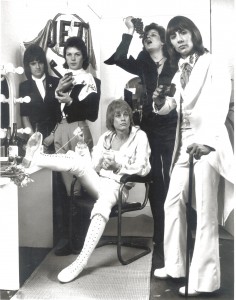 feat. Martin Gordon: bass, Andy Ellison: vocals, Chris Townson: drums, other people

Well, what is there to say about Jet that either wasn't said at the time or hasn't subsequently been said? Apparently quite a lot, such as this biog from Allmusic. Jet were the first supergroup of glam, as any fule kno, it says so. If you don't know anything about Jet, or are under the impression they were Australian, that's the place to start, courtesy of Dave Thompson.
Confining ourselves here to their recording activities, and there weren't many, we can tell you that their solitary eponymous album was released in 1975, re-released in 2002, swiftly withdrawn following a misunderstanding and a large stick, and is now re-re-released (pay attention at the back) by RPM Records, and now withdrawn.  It  was remastered from the original 1/4″ stereo master, and came complete with an expanded second CD, booklet, pix and free root vegetable of choice for anyone who lives in (or near) Hampstead. Can you say fairer than that?
What else can we offer you?
here are some reviews, both from today and from the dawn of civilisation
here is the Whole Jet Story, for your delight and possible, but unlikely, edification
Mr Amoeba writes
The original keyboard player Sir 'Cheeseboard' Keyboard was replaced by the rather unoriginal but considerably smaller and cheaper Trevor White, from a former Mole duet.
The album was originally to be called 'Have You Seen Charlotte?', and Hypgnosis designed the (later scrapped) album cover. The story of the cover shoot is here.
Facts:
Did you know that in the year 2000, the band reformed under pressure from the Dutch government and performed three dates? One was in London, one was in Berlin and one was in Amsterdam, in approximately that order.
For those who care about these sorts of things, the tour was recorded and released under the title of 'Music For The Herd of Herring' and not, as the recent Cherry Red press release would have it, something quite different.
The Herring tour went rather well, and the results are here.