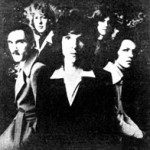 In the beginning:
Martin Gordon began his career in the Seventies as bass player with the American band Sparks, who found success in the UK with hits 'This Town Ain't Big Enough For The Both Of Us' and 'Amateur Hour' from their 1974 album 'Kimono My House'. Following his dismissal for reading the newspaper while rehearsing, he moved swiftly on and formed Jet, described by All Music Guide as 'the first supergroup of glam'. Jet were also described as 'clambering aboard the glam-rock bandwagon just before the sparkly wheels fell off and deposited the occupants in the cosmic ditch'.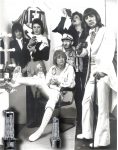 But:
Jet featured Gordon, singer Andy Ellison and drummer Chris Townson from legendary proto-punks John's Children. They released a solitary, eponymous album (working with Queen- and Foreigner-producer Roy Thomas Baker) and dissolved in a welter of ill-feeling and lack of interest. In recent years, the re-released album has established Jet as the 'missing link between glam and punk rock'. The release of a collection of material recorded for their projected second album ('More Light Than Shade') was stymied by idiots.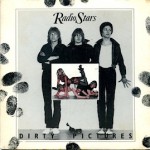 And then:
After the demise of Jet, the band reconvened as Radio Stars and achieved a modicum of success with two well-received albums ('Songs for Swinging Lovers' and 'Holiday Album'). Ousted in a savage dental coup, and not forgetting our old friends ill-feeling and poor judgement, Gordon moved to Paris to work as house producer for Barclay Records. During this period, he also played bass for the Rolling Stones, recording in Paris at the time.
He returned to the UK in the early 80s and, after forming the short-lived Blue Meanies, began working as keyboard player and studio hand with such sensitive artists/blithering idiots as George Michael, Boy George, Blur, Primal Scream, Kylie Minogue, S'Express, the Tiger Lillies and many other whose names are lost in time and space.
However:
At the beginning of the nineties, 'world music' beckoned – Gordon's ensemble Mira recorded an album, created an extravagant dance theatre show, performed at the Montreux Jazz Festival and expired. He worked in Bombay with the legendary Hindi film singer Asha Bhosle, in Istanbul with epoch-defining Turkish diva Sezen Aksu and became a sought-after location recordist, working in such cosmically-well-starred locations as Bali, Egypt, the Gambia, Ghana, India, Morocco and Pakistan. Simultaneously, and also at the same time, he helped out some old acquaintances in a 20th century revisitation of John's Children.

So:
Following his return to pop territory in 2003 with the release of his first solo CD 'The Baboon in the Basement', he has never looked back, although he will not say why. Gordon, oddly but presciently described in 2009 by Classic Rock magazine as being "like Brian Eno fronting 10cc at a cleverness convention", released the sixth and final part of the Mammal Trilogy 'Include Me Out' in 2013. A selection of Gilbert & Sullivan faves was released in 2016. In 2017, Gordon focused unsuccessfully on Dumping the Trump and continued the theme in 2018 with the album 'Thanks For All the Fish'. Continuing the theme still further was 'OMG' in 2020. Following Gordon's dalliance with the Ensemble Modern in west Africa in 2019, he presented his mini-opera 'Another Words' in summer 2021, with an expanded version following in 2022. In 2023 'Greatest Sh!ts' was released.
Quick reference: