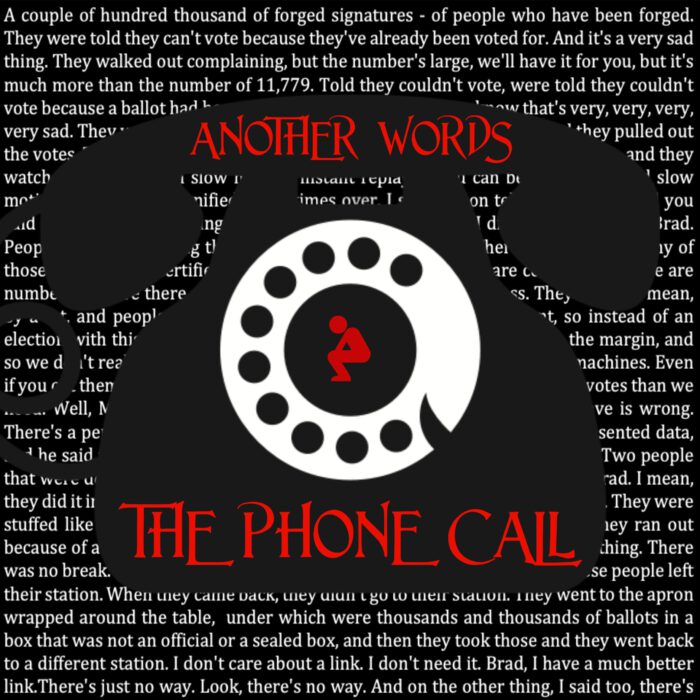 January 6th 2022 marks the first anniversary of the attack by armed Trump loyalists on the Capitol Building, the seat of of the legislative branch of the U.S. federal government. Acknowledging this anniversary, Radiant Future Records announces the release of 'Another Words – the Phone Call' on 06.01.2022.
An expanded edition of the recent 'Another Words' album by Martin Gordon, 'Another Words – the Phone Call' integrates the original source material from the phone call between then-President Donald Trump, Georgian governor Raffensperger and others. In the call, Trump falsely maintained that he had won the US state of Georgia by "hundreds of thousands of votes", insisting that the certified election results were wrong and attempting to find extra votes in order to remain in power.

Trump's garbled and often nonsensical speech inspired Gordon to set the transcription of the phone call to music. This album presents selected parts of the call followed directly by the musical rendering of each.
The first single release from this collection is a non-album track titled 'Dumber Than a Rock'.
Album: Another Words – the Phone Call (download only)
Release date: 06.01.2022
Download/stream: