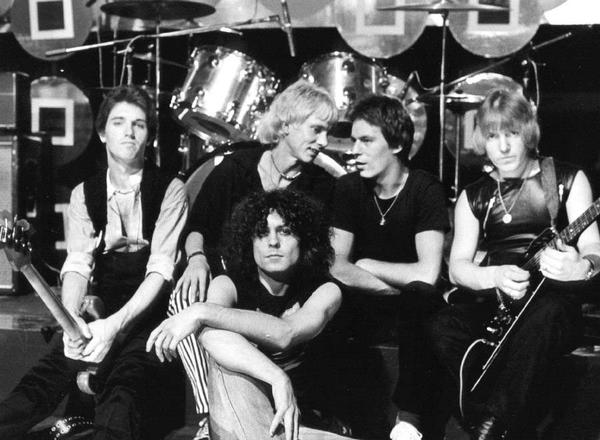 Readers contributions, from the former John's Children website…
From: Cosmic Graham
MARC 25 YEARS AND SADLY MISSED
Tue Sep 17 09:42:36 2002
A poen In celebration of Marc's death.
A tangled star in the heavens so cosmically shines

white swans bop to the outskirts of a shrine jeepsters, frogs and

black cats come to pay respect at Golders Green where he now doth slept

The silver unicorn from beltane flys by the light of the magical moonlit skys

bopping imps from a woodland glade

bring laser love and celebrate

My dandy in the underworld so pure an clever

now sadly underground for ever

But his shell eye and jaunted cripple chin of pea green talon and candle sheen

will grip like stapled tooth and fire hour screech

unto the darkened forlock of our primal dream

never to return with jet breast glow

anyway lets hope so.
On this 25th anniversary year 2002 it don't get much easier,
as I sorely miss you your words and music will stay forever
but to see you alive of course would be much better
Always and forever in my heart and thoughts
Cosmic Graham, Winchester
---
From: Fotherington-Thomas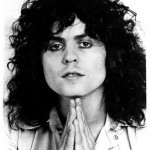 Second Poen – A Long Way Wed Sep 18 13:49:20 2002
It's a long way from Dalston to the Angel. 38 – where are you?

I waited in the rain for about an hour and then I realised that you weren't coming.

So I had to walk. Bloody Trades Unions.

The bus drivers were on strike again.

Not On The Buses – wasn't that a comedy from the fifties?

Still, it all turned out well in the end. Give him the lyrics and don't suck any more bottoms
---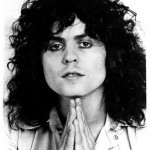 From: Anonymous
Re: Second Poen – A Long Way Thu Sep 19 05:15:24 2002 213.28.151.139
Do you really think it's in good taste to make fun of someone's death?
---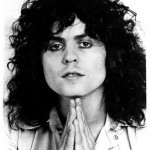 From: F Bacon
Tribute Thu Sep 19 05:24:47 2002
I agree! It is very bad taste to make fun of someone's death! Here is my tribute:
POEN 3
Oh Marc. For me you were very like a 'quark'.

(I found it in a book by Steve Peregrine-Took).

(Not really, he never wrote a book, I know, I had a look).

You always wore a happy grin and so did Mickey Finn

until the drugs they done him in.

The clock of life goes tick tock tick – and soon comes the end but hopefully not sticky (like Marc's was).

Oh Marc…