Radio Stars announced their presence on the British punk scene (as it then was not quite) in 1976 with a single and a poster. 'Dirty Pictures' was apparently banned by the BBC, even though John Peel played it. This, given later revelations, was perhaps unsurprising.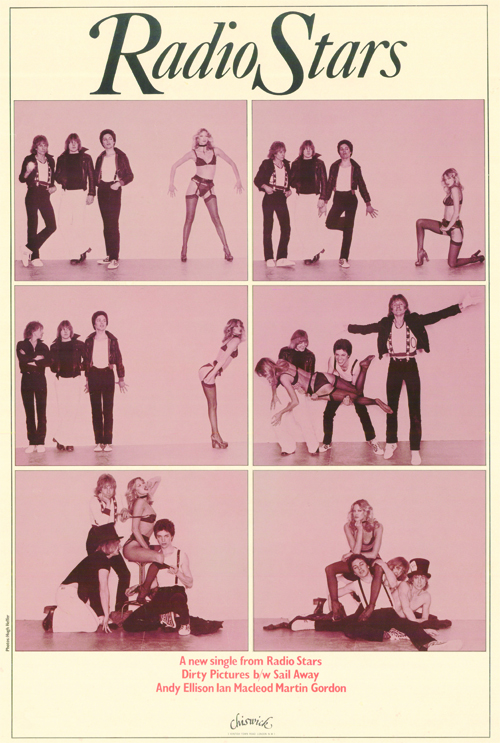 The song was later recorded by the Sunset Bombers (later to become the Knack) and Die Toten Hosen, who were once, and who still are, German – their version went gold in Germany in 1991. 'Dirty Pictures' originally nestled inside a picture sleeve with grubby fingerprints all over it. There was also a huge poster, ("the hugest poster of all time, even the Chinese say so") which is now available for animal lovers to admire in the privacy of their own home or cell.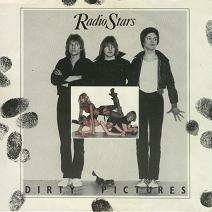 When the song was first written, it was played to former Sparks manager John Hewlett, who saw himself as something of an eminence grise, although some used other terms. His opinion? "I'd forget about that one, it's terrible". Treating his comment with the respect and deference that it deserved, Radio Stars recorded the song at Island studios in St. Peter's Square, Hammersmith, London, with Gary Lyons at the controls.
Gary, who went on to produce the Rolling Stones et al, had engineered the Jet album and so he knew what he letting himself in for. Island Records turned down the results but Chiswick Records snapped them up. The tune was remixed at Island, Basing Street, site of earlier Sparks recordings, and the rest is history.
The idea for the poster was based on a photo session from the 1950s, featuring the Goons and 'the world's first supermodel' Barbara Goalen. Here she talks about her 'charlies' in her 2002 obituary (before she died, naturally). One of the original shots shows Spike Milligan restrained by Harry Secombe and Peter Sellers, Goalen remaining aloof. The keen observer will notice the similarity to some shots in the final Dirty Poster sequence below.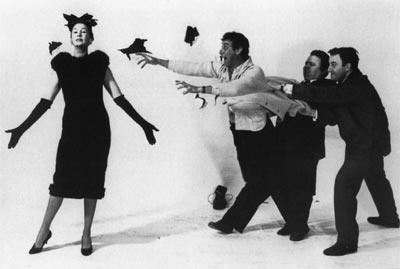 We brought in the professionals. Kelly St John was a model of a somewhat 'exotic' bent. I proposed a remake of the original Goon session with her participation. The photographer provided by Chiswick Records claimed to be named Hugh Heffer, although he was in reality an American person temporarily named Peter Kodik (lately and confusingly revealed to be in fact one Peter Gravelle). It would matter little were it not for the fact that, following the photo session, he kept turning up at Martin and Kelly's apartment claiming that he 'just happened to be in the area'. Ho hum.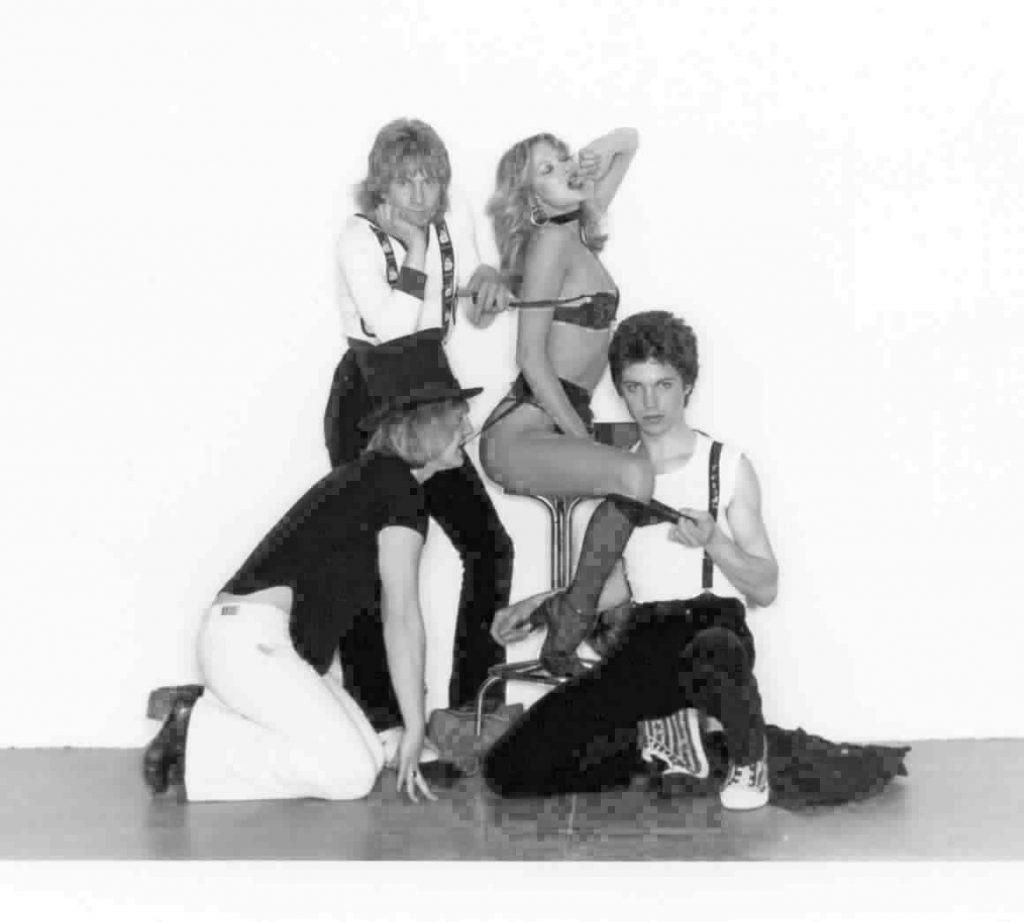 Whenever the posters were displayed, they quickly disappeared. Were these disappearances the work of outraged parents wanting to know how pop pundits could fling this filth at their pop kids? Perhaps. Although, at the time, gangs of short-sighted, hairy-palmed youths were thought to be responsible.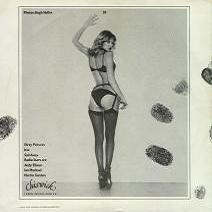 We all benefit from today's more relaxed supervisory regimes, and so we are most pleased to note that the once-shocking (not least to animal rights activists) 'Dirty Pictures' poster is once again available for perusal in the privacy of your own home, garden shed, prison cell, igloo, tree-house or cupboard under the stairs. Now printed on 135 gramme paper, the poster is 32cm ×45cm.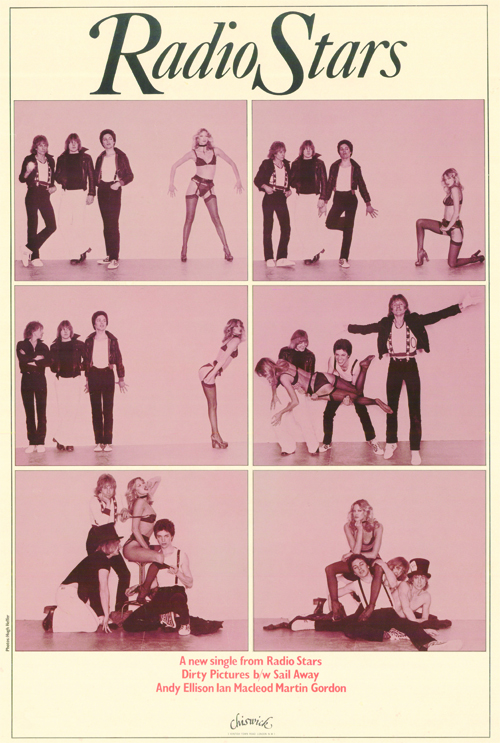 Get yer own poster from Radiant Future right here: