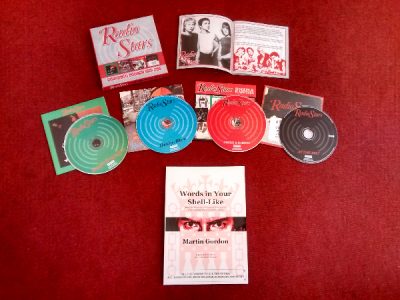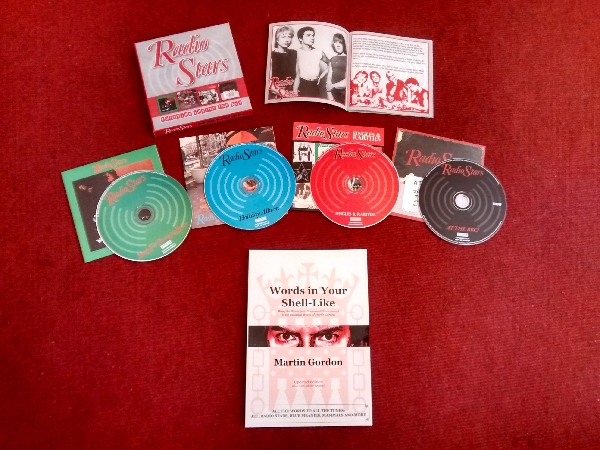 Thinking Inside the Box – review of reviews
Too busy to trawl through all that revelatory text? Far better things to do, such as updating your social status and  deciding whether to believe what happened next? Don't worry, comrades, we support you in your attempt to keep reality at a safe arm's length. Here below we collect the highlights of those discerning critics (and others) who have chosen to write about the 4CD Radio Stars box set 'Thinking Inside the Box'.
…Radio Stars arrived fully formed but slightly over-qualified and out of step for 1977, slap bang in the middle of punk. For sure they had musical chops in abundance, but their individual talents strike me as slightly at odds with regard to the back-to-basics three- chord urgency of the punk movement. Their songs, by and large, are highly polished quirky pop-punk which lyrically possesses a very English cheeky and smutty vibe. I'm sure they must have rehearsed 8 hours a day.
…Hitting the UK scene during the first wave of punk, the band's sarcastic brand of raunchy pop would prove to be a good fit.
Numbers like the sardonically catchy "Nervous Wreck," the chugging "The Beast of Barnsley" and the more traditionally punk "Dirty Pictures" showcase the band's range and personality, while its strong stage presence also served to set it apart.
…The Radio Stars somehow managed to capture the essence of the late '70s with an always-functioning naughty sense of humour and a keen eye trained on the changing times.
…The band demonstrated a sharp sense of melody tied to a very mid-70s sense of mischief (songs about dead Elvis, foreign food and boredom) but, while the debut is tied to a power-pop format, the follow-up is a little more ambitious, including a spoken word contribution from (Monty Python's) Graham Chapman, a Beatles cover and a song about depression.
…Crack open the clamshell and you're treated to dozens of crackling pop punk classics that made a bigger minor ripple in the UK than it did here in the States. The band emerged from the ashes of Jet (no, not defunct, Pitchfork-loathing Australian band with that really huge single), the UK Jet was a one-and-done glam band that appeared on CBS records in 1975. Other members came from John's Children, a band that once featured Marc Bolan.
In their wake, they left a crate-load of smashing singles. Perfect listening for people who love stoopid punk songs but who are smart enough to know Blink 182, 5 Seconds of Summer and everything in their wake isn't real punk.
…The fact that they only released two albums and a batch of singles is a shame and a great loss to all of us who have spent our lives searching for bands as unique as Radio Stars. Far from your average gang of rockers, Radio Stars had personality, humor and loads of great tunes – you know, things that used to be important.
And so on. You get the picture. Now get the words to all the tunes, or read more reviews.