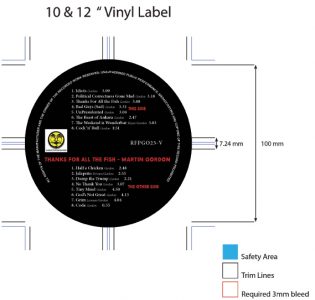 Further fishy news reveals that the vinyl version of the Fish is about to splash down. Released on May 11th, the heavyweight vinyl version will appeal to all fans of moribund technologies (and fish) and comes in an assortment of versions.
All versions contain a hitherto-unreleased track featuring the Rickenbacker in it's unprecedented Rick-o-Sound glory. It's a limited and numbered edition – there are 500 copies only, and the initial 150 are personally signed by Martin with a specially-sharpened fish. Collect them all! All versions come with an insert lyric sheet, natch, especially designed for those who can read. In addition, there are 10 unique test pressings available for the discerning collector. Fishy sales are handled by Burning Shed.
Gone Fishing in the Amazon…
Thanks For All The Fish - vinyl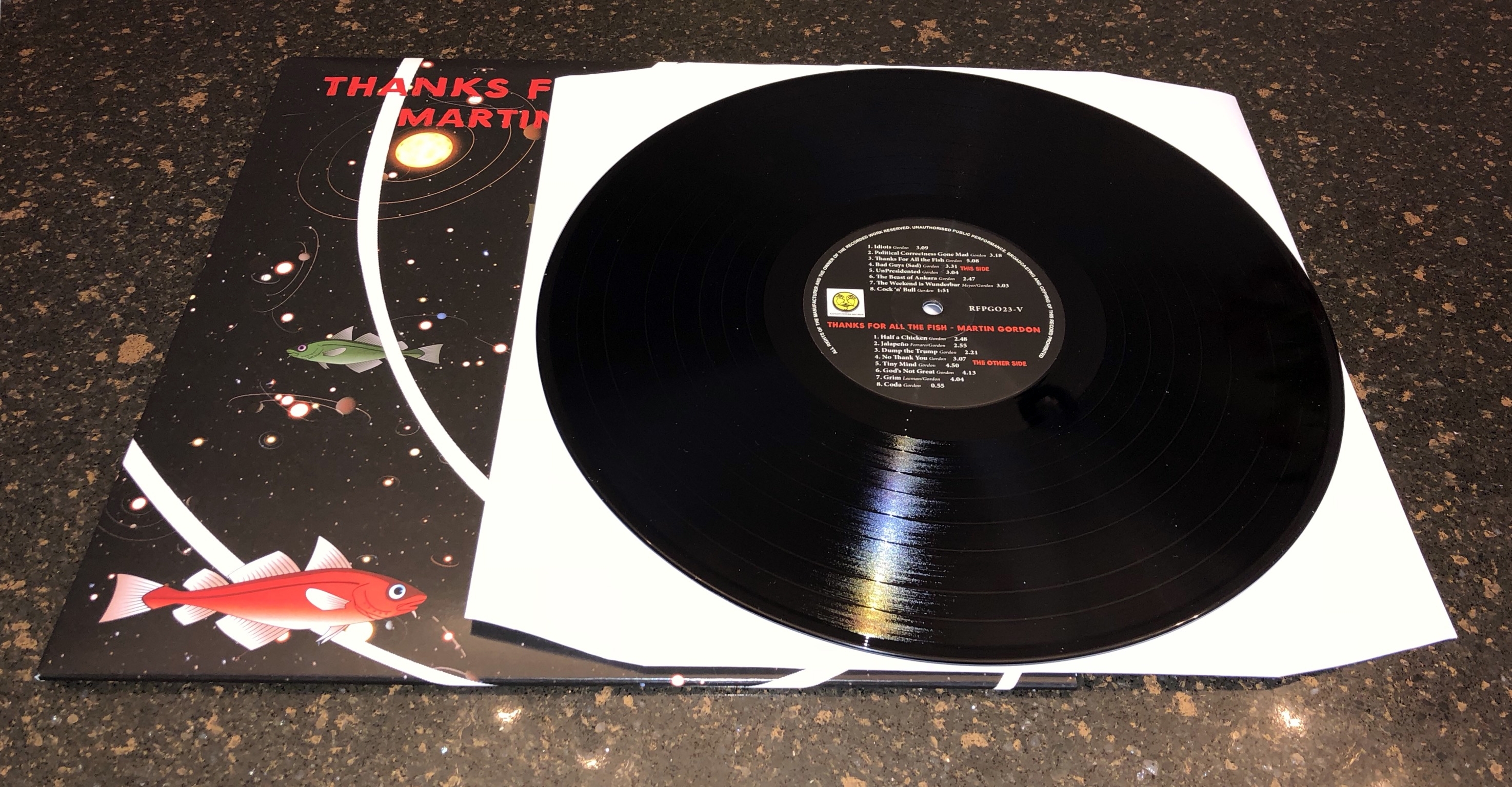 Regular vinyl (500 only) plus lyric sheet insert.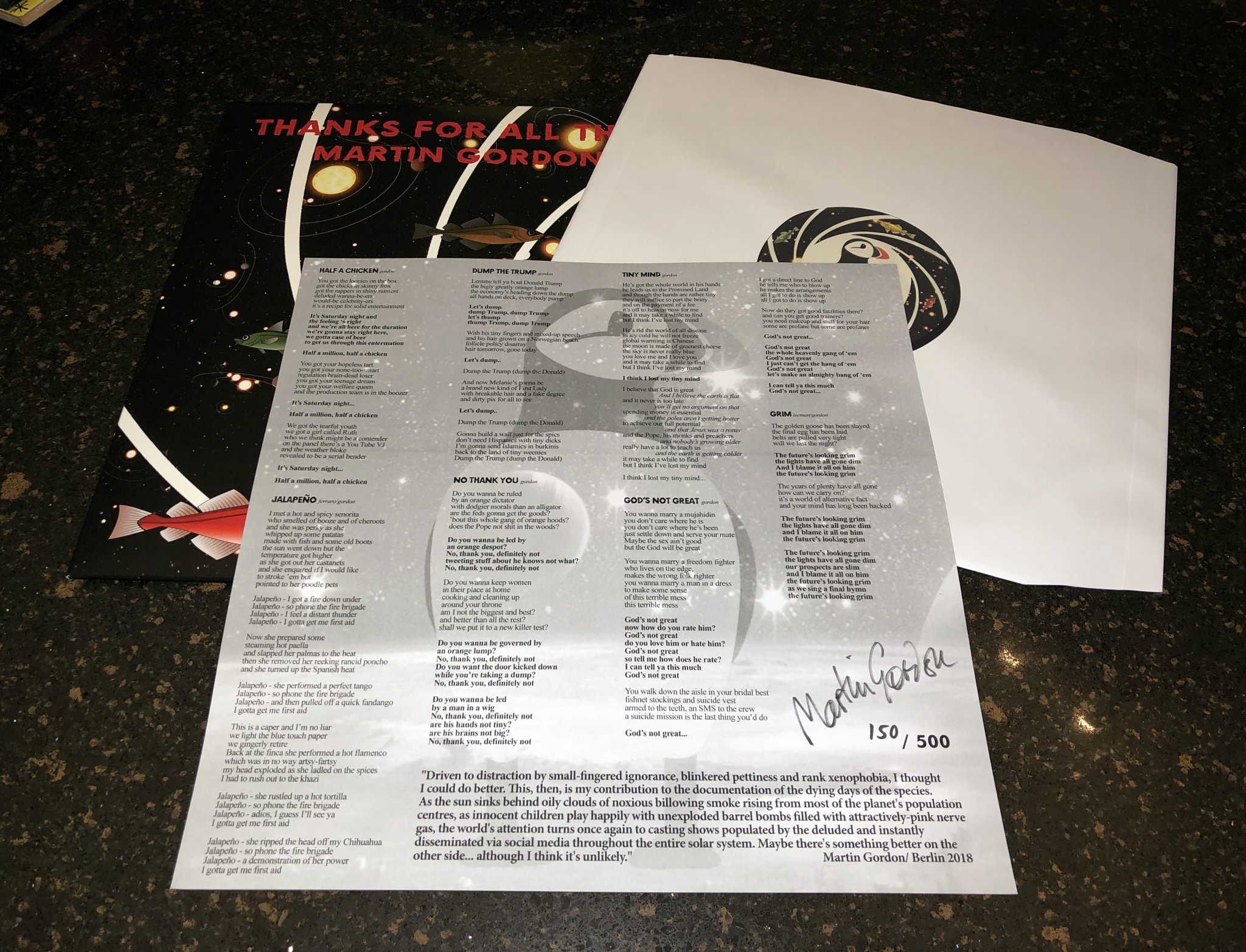 Test pressings (10 only) plus lyric sheet insert.


Back to fish!