Live at Rickenbacker's, Berlin on October 7th 2018
In an extraordinary displaying of cakeism, and once again flouting all rules of logic and rationality, Martin Gordon and his erstwhile band Half A Chicken make an impromptu appearance in Berlin. On Sunday October 7th at Rickenbacker's, a determinedly-crowd pleasing set  (assuming there is a crowd) will include faves from Radio Stars and the Move as well as excerpts from the Mammal series and the more recent post-Mammal period.
Furthermore, there will be support from Ralf Leeman (a solo set), followed by Leeman and the Gang (that's R Leeman, if you are not paying attention) and then inevitably by the Chickens (feat. R Leeman) take the stage. Following the gig, R Leeman (yes, him again) will be pleased to personally drive the entire audience home.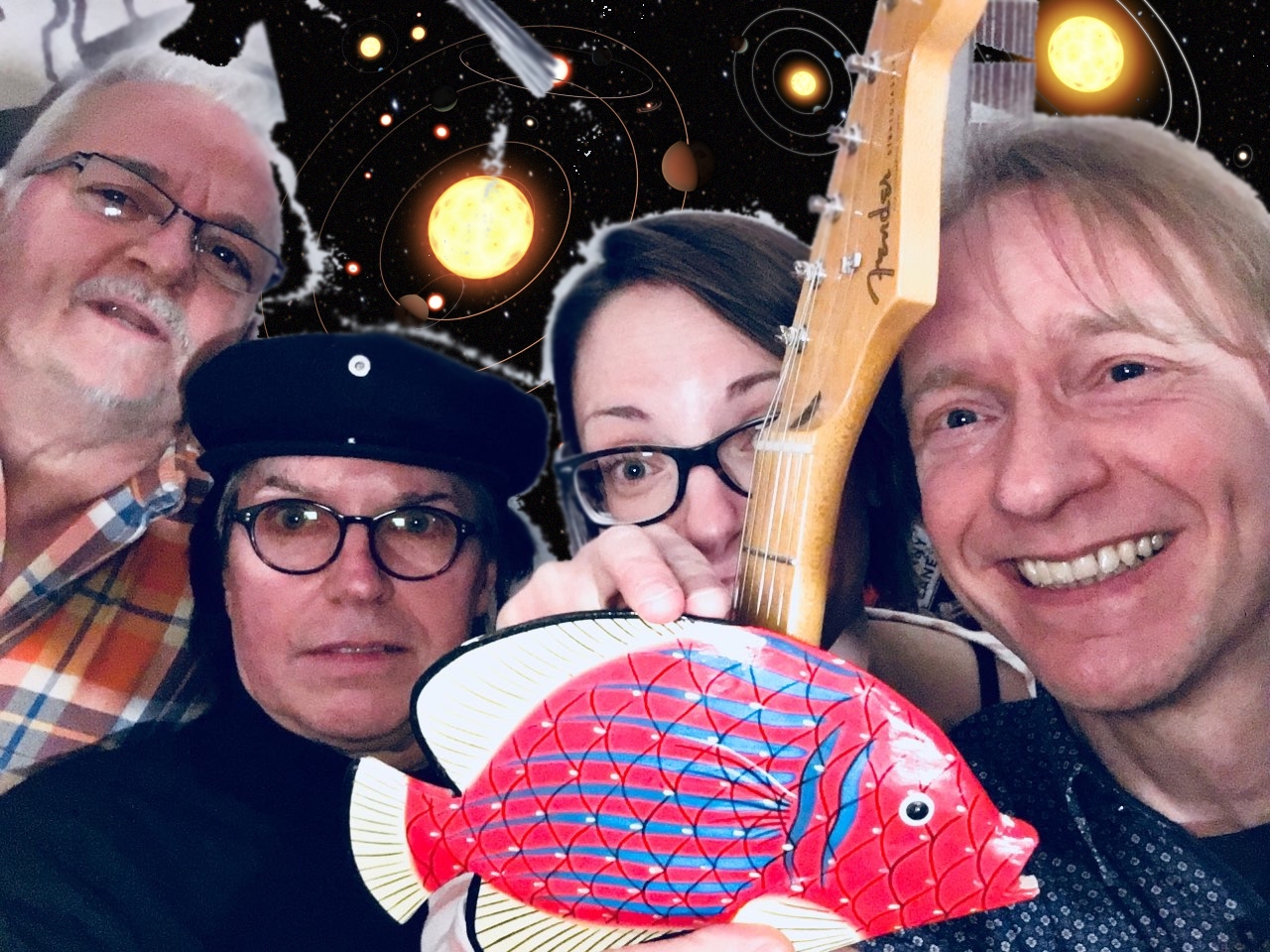 In conclusion, allow us to posit that this event has been officially determined to be foreigner-friendly and, above all, suitable for miners. Any miner identifying himself (or herself, let us be completely clear) as such on the door will receive a free cake for him (or her) to extract the selected and preferred fruit before dumping the rest in the nearest dustbin of history (and cakes). As ever, all idiots, and this includes British idiots, are heartily welcome but are requested to keep a low profile for their own well-being. Those with bizarre Trump– and Johnson-like hair creations are not at all welcome, in any shape or form.
The nitty-gritty of cake- and miner-reality:
Venue: Rickenbacker's Music Inn, Bundesallee 194B, 10717 Berlin
Date: 07/10/2018
Time 21:00 – (1) Ralf Leeman solo, (2) Leeman & the Gang, (3) Martin Gordon and Half A Chicken.
Line-up: Ralf Leeman (gtr), Melli Plauth (gtr), Werner Molkentin (dr) and that (bs) player.
Back to fish! Eat more fish!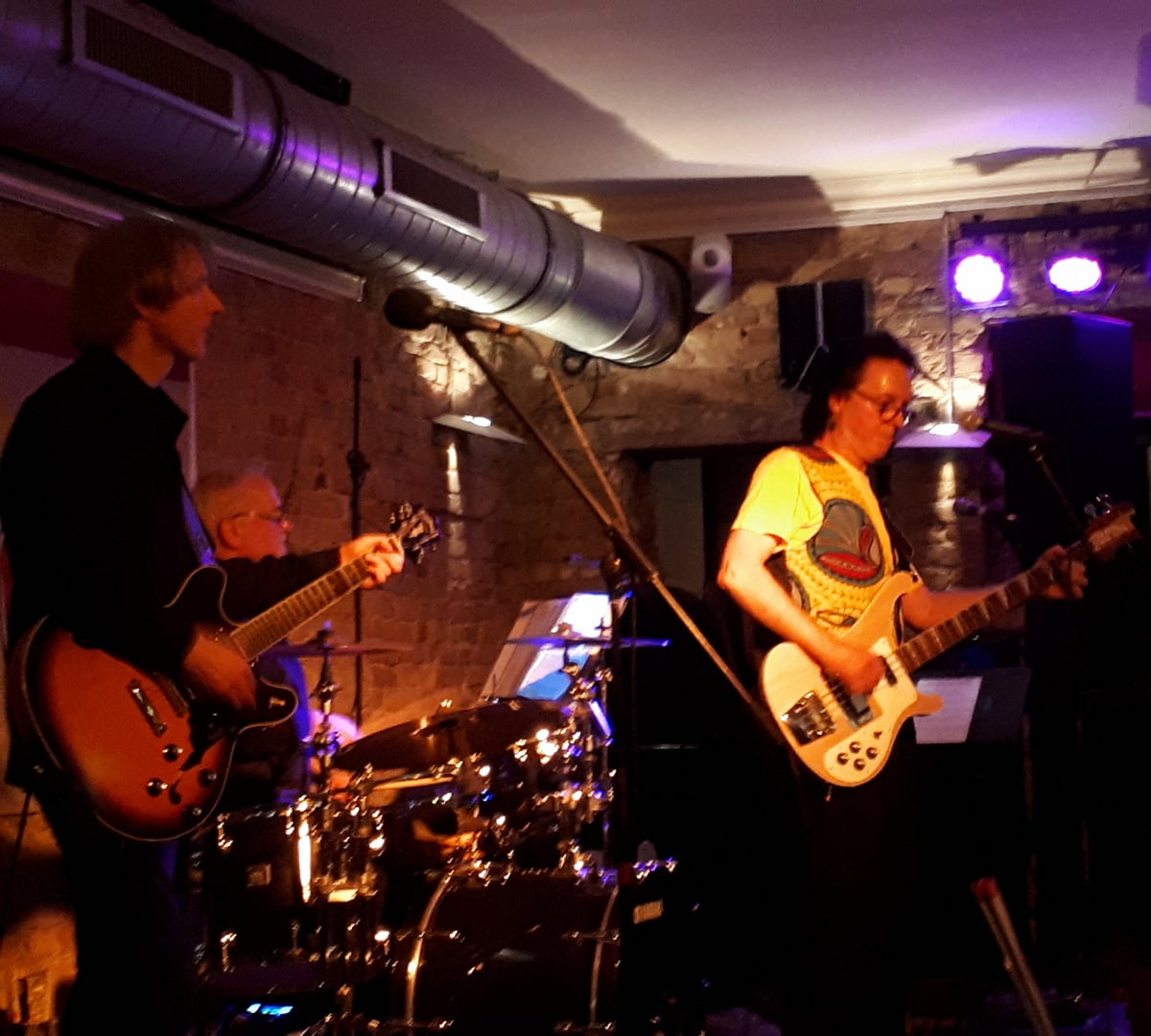 Would you like some German fish? Here's some:
Martin Gordon begann seine Karriere als Bassist auf dem legendären Plattenalbum 'Kimono My House' der Sparks. Seitdem spielte er mit den unterschiedlichsten Weltklassenkünstlern. Die Spanne reicht z.B. von den Rolling Stones bis hin zu Kylie Minogue. Er gründete damals auch seine eigene Band Radio Stars. Trotz guter Erfolge mit den Radio Stars in England, zog es ihn weiter nach Berlin, wo er kreativ an seiner Solokarriere arbeitet.
Am O7 Oktober präsentiert er seine neue Solo CD 'Thanks For All The Fish'. Aus dem englischen Pressetext: Danke für den Fisch, wie man der Menschen Dummheit begegnet, Donald Trump (wahrscheinlich das gleiche), Brexit (siehe vorherigen Kommentar) und Hühnern. Darüber hinaus wird auch Material von der Move, die Beatles und Ost-Polka Band The Polkaholix gespielt, für die Martin Gordon auch gelegentlich Stücke schreibt.
Im Rickenbacker's, wird Martin Gordon (Bass/Gesang) musikalisch begleitet von: Ralf Leeman (Git), Melli Plauth (Git) und Werner Molkentin (Schlagzeug).