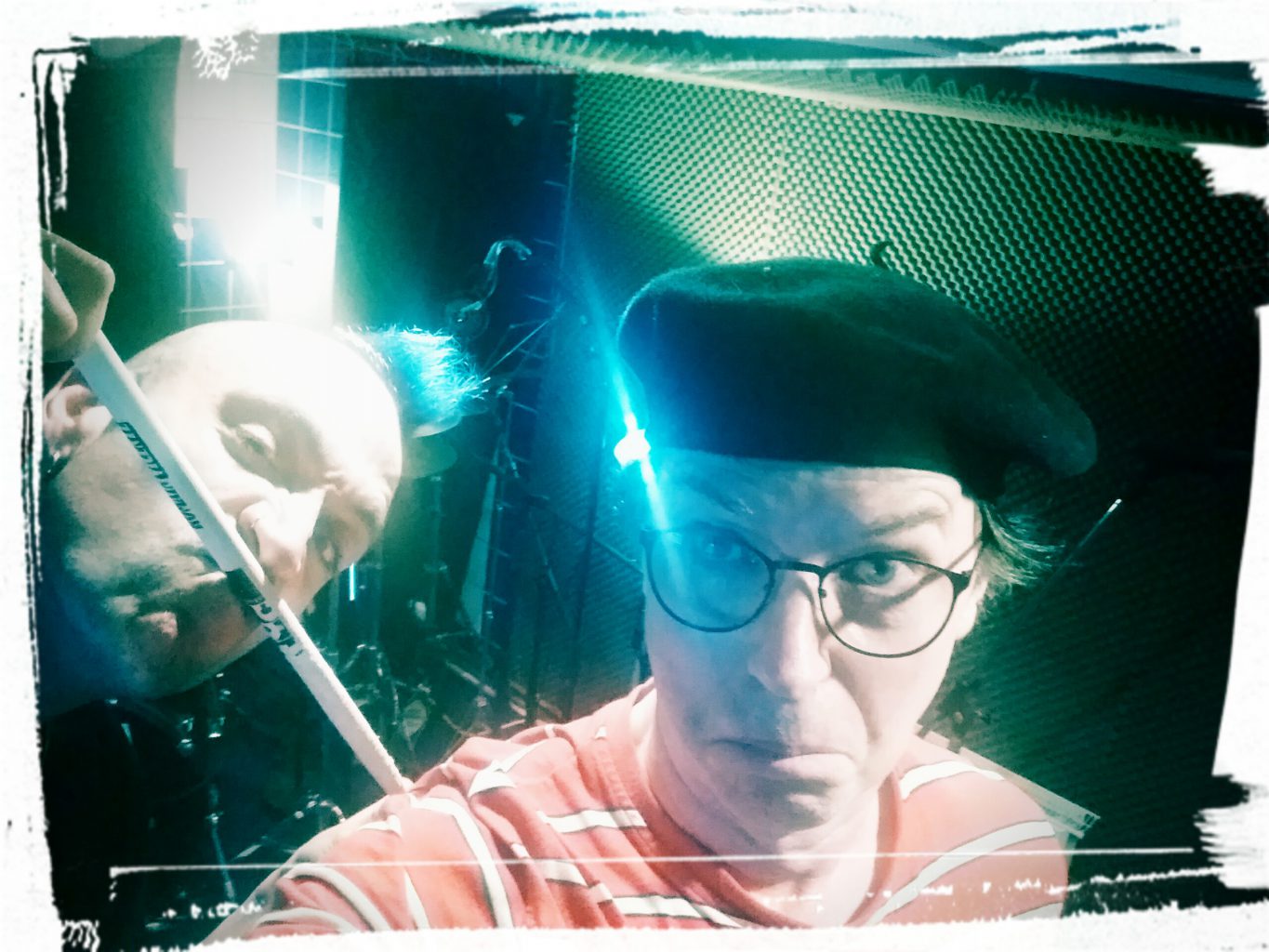 Romain Vicente is a French person. After all, il a une baguette. And, from his headwear, Martin Gordon is also obviously also French.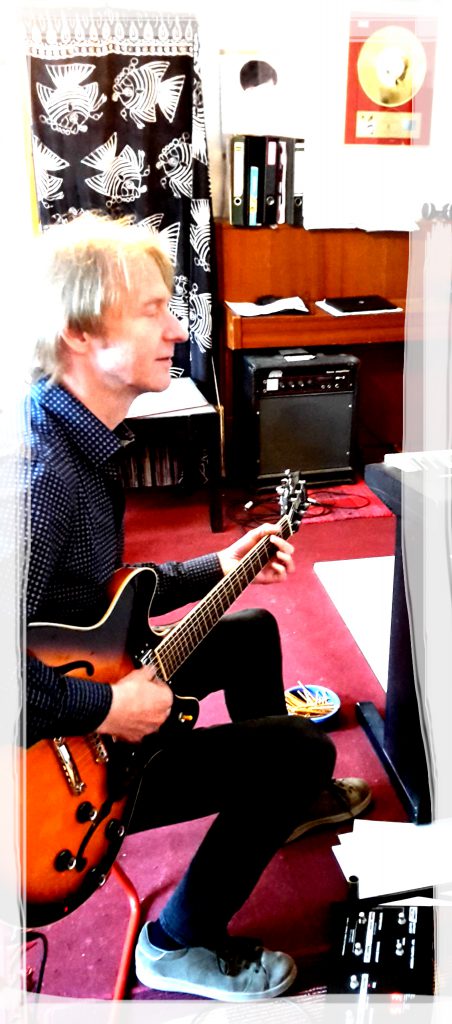 Ralf Leeman is not French. Here he plays one of his enormous selection of guitars – this one is a Guild – and looks forward to tucking into the elaborate refreshments.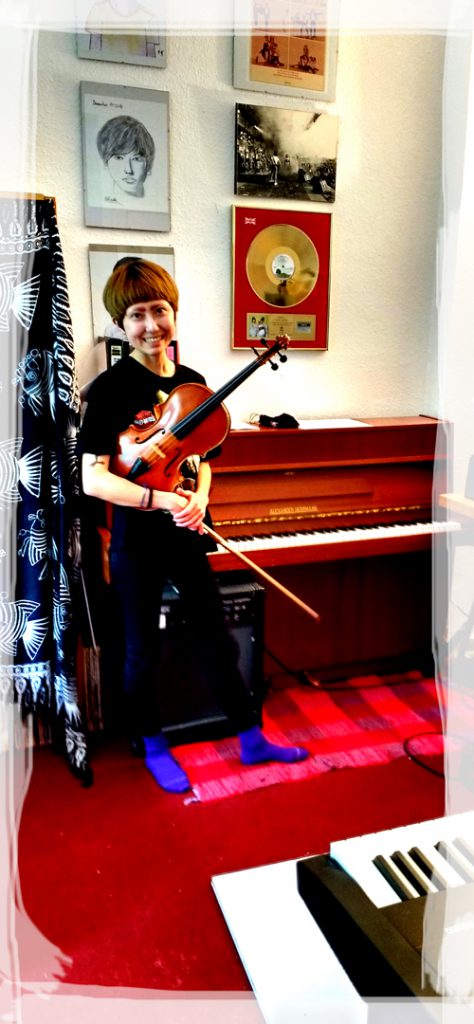 Marie Takahashi, on the other hand, is Japanese. She plays the viola on 'Man Overboard'.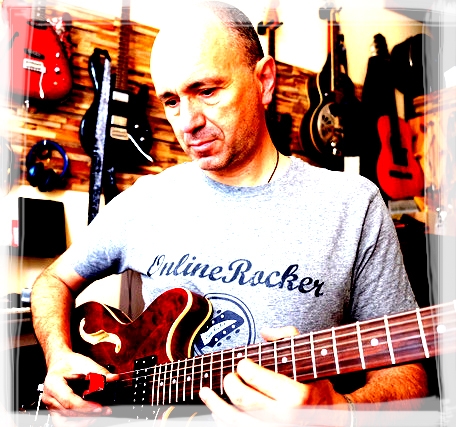 Mario Ferraro is not at all foreign, being frankly German. Here he plays guitar (on JS Bach's 'Prelude in C') with an e-bow. Alors! It's a man's life at the sharp end.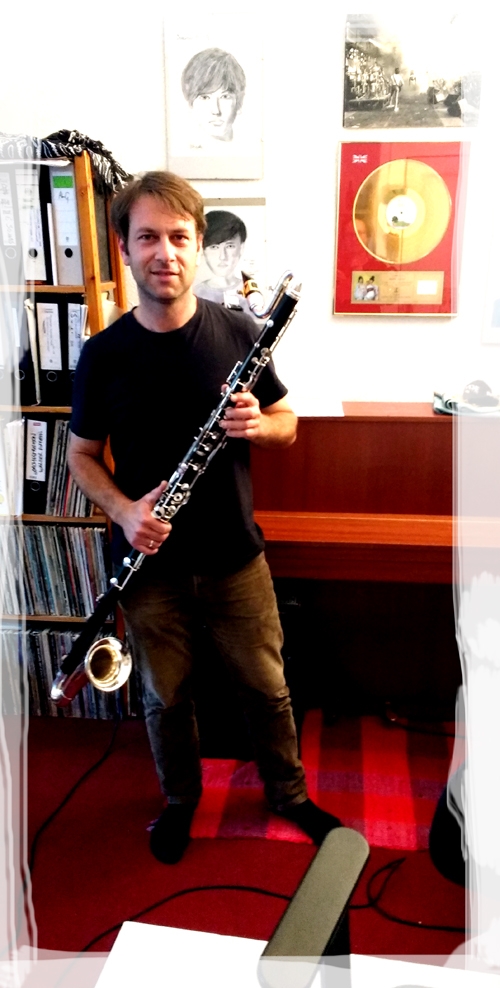 Sidney Pfnuer, also not at all French, plays the bass clarinet (on 'Google World'). It is approximately the same size as a large baguette.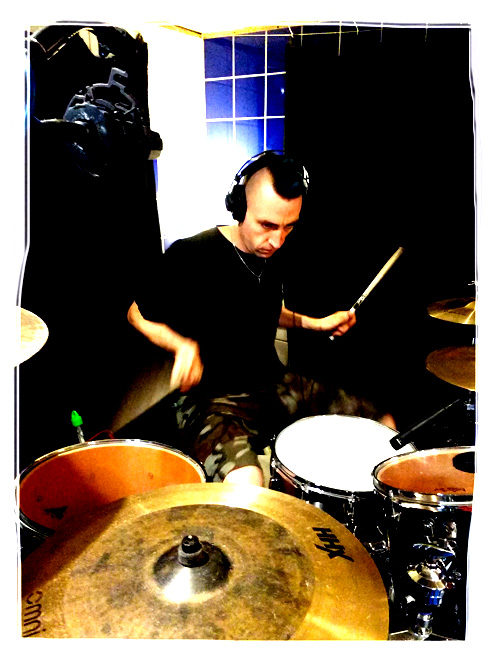 Enfin! Romain Vicente joue la batterie. On everything!
Back to OMG.