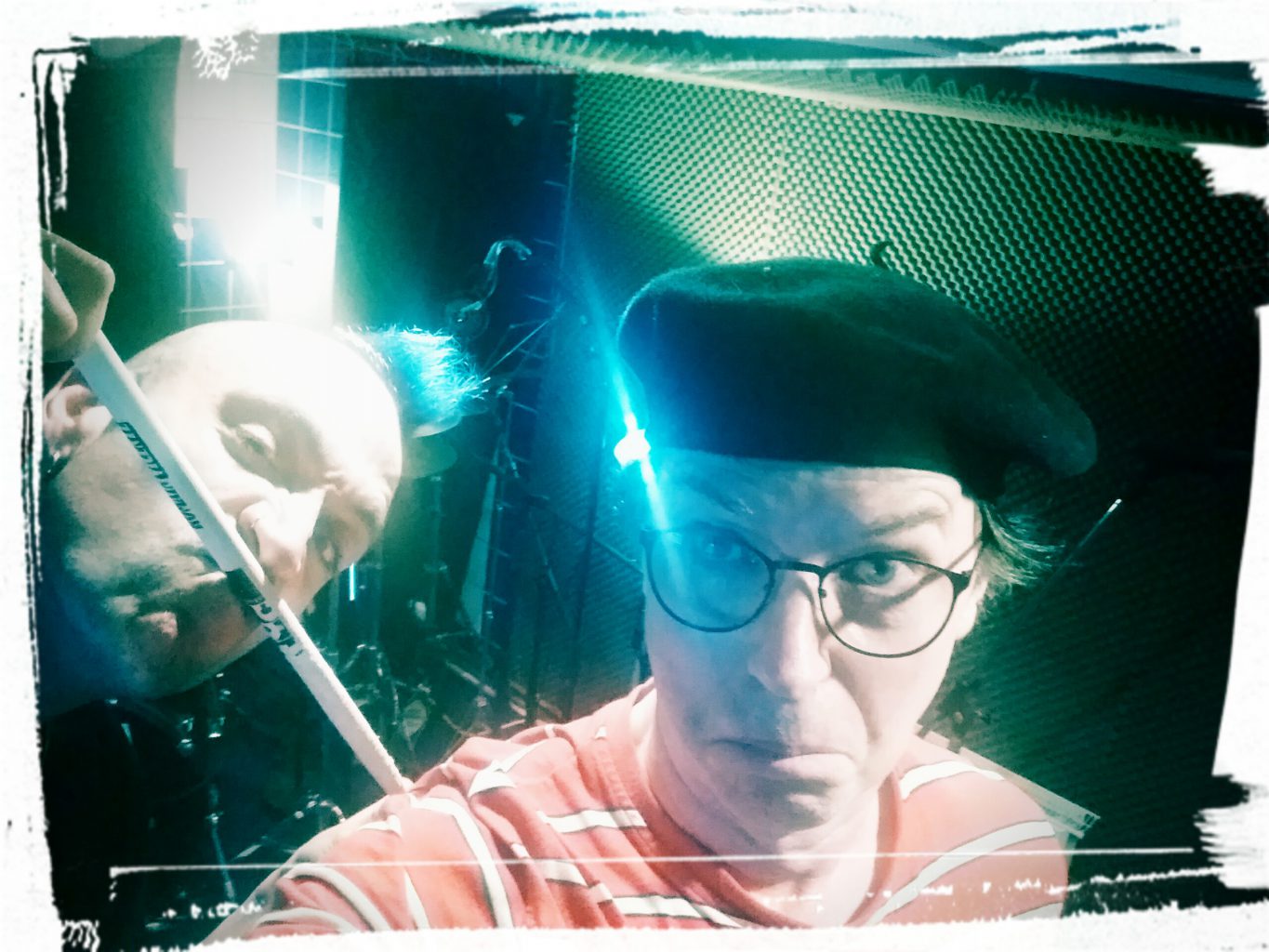 Romain Vicente is a French person. After all, il a une baguette. And, from his headwear, Martin Gordon is also obviously also French.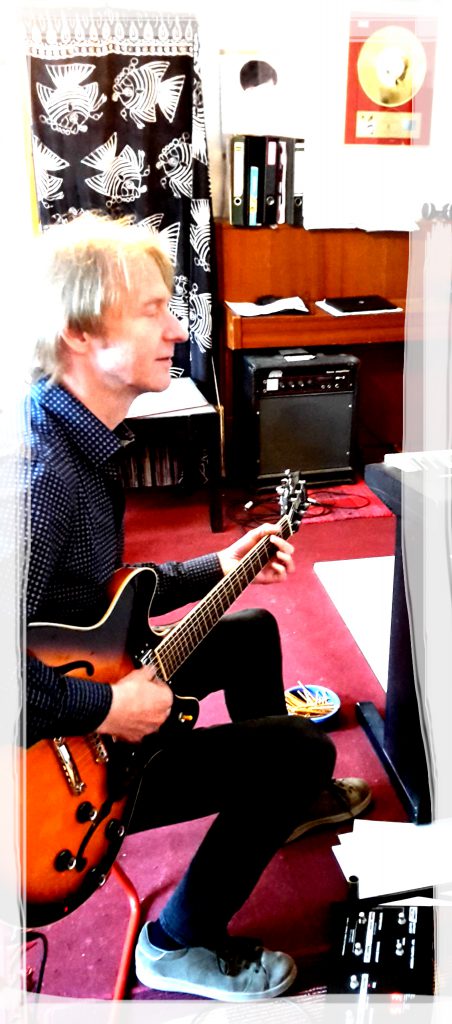 Ralf Leeman n'est pas Francais. Here he plays one of his enormous selection of guitars, a Guild, and rejoices about the elaborate refreshments.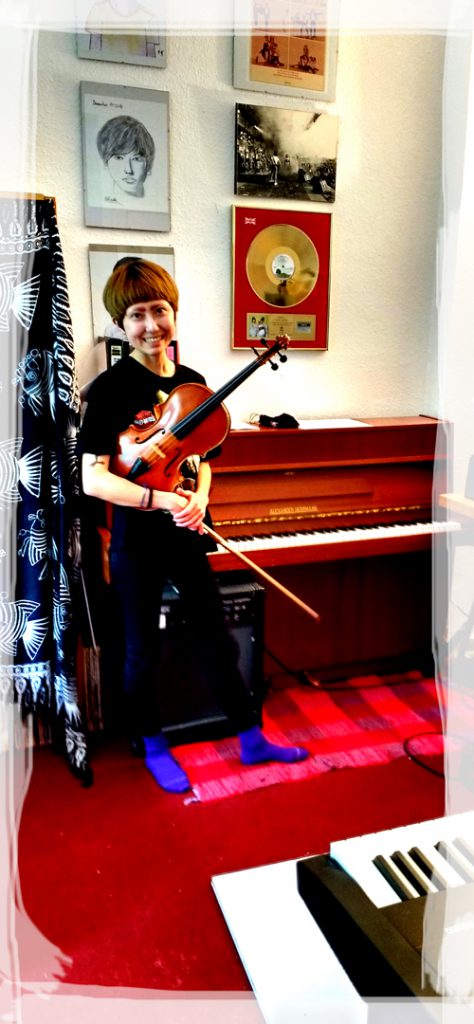 Marie Takahashi, par contre, est Japonaise. Elle joue une viola. C'est un espece de baguette.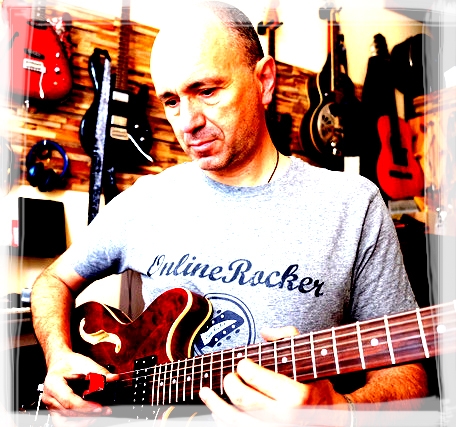 Mario Ferraro n'est pas Francais, mais il a une E-bow. Alors! It's a man's life at the sharp end.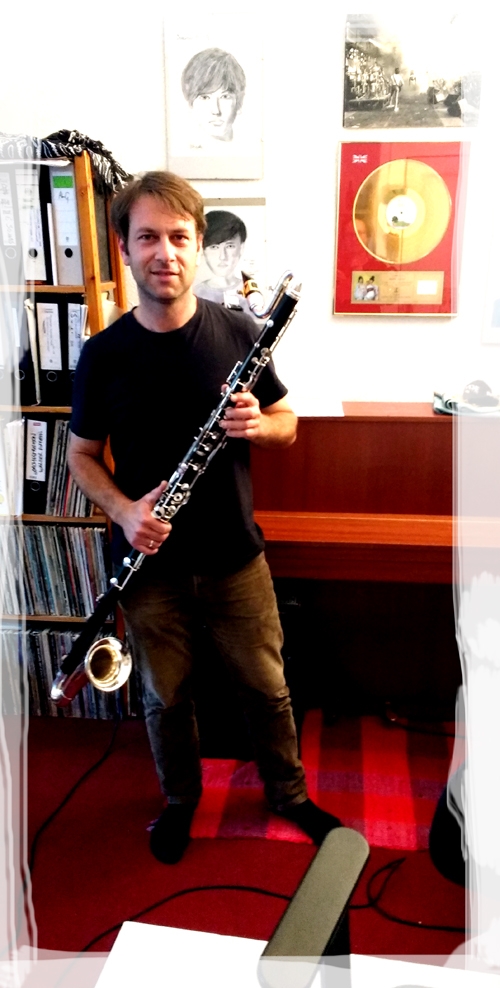 Aussi Sidney Pfnuer n'est pas Francais. Mais il a une grosse baguette.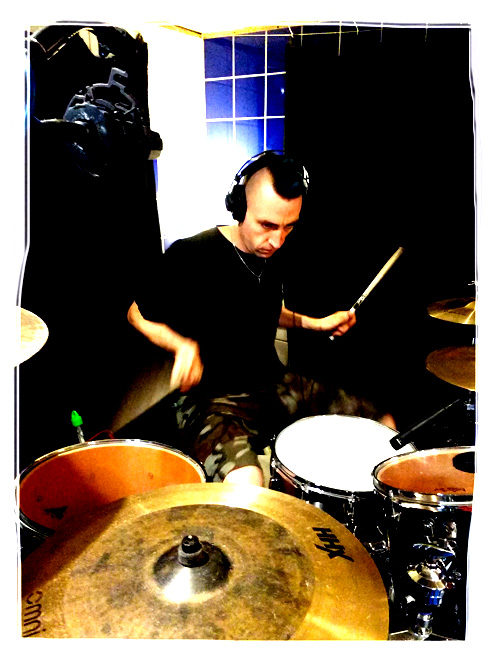 Et voila! Romain Vicente joue la batterie.