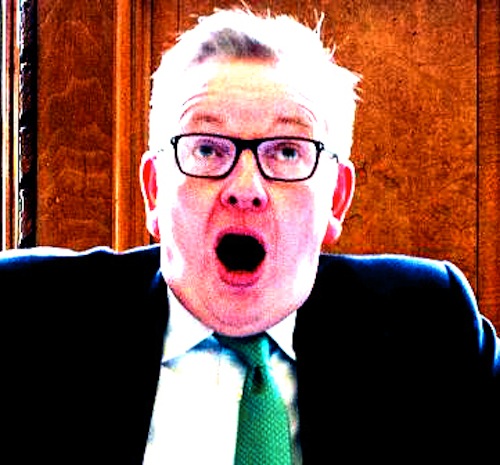 OMGove! Have you had enough of experts? We have. OMG's got 'em all. The next time we go to the dentist, we're going to someone who just saw it on YouTube ('I Know It All') and decided that they could do that, no problem. The closing tune ('Man Overboard', although women are naturally also invited) addresses the dispossessed, with the addition of viola. Apparently Gove never learned to swim, it was one of those things.
End My Suffering!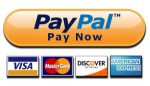 OMGove! It's the 'Will of the People'! The bonus tune on the 12-track OMG is a remix by a leather-shorts-wearing proto-Fascist who makes the decks run on time, so you'll really like that one, it just goes doof doof doof and is only about seven minutes long, what's not to like? There aren't even any musicians on it, really. Well, OK, there are a couple, but you won't even notice and it will be over in a flash, honestly.
Technology abounding!
The alert will have spotted the term CD being bandied about, just up there in a recent para, if you remember that far back. For those who recall this arcane technology, the benefit of the CD (pronounced 'See Dee') includes being able to cross-fade one track into the next. This is the 'segue' beloved of some. Thus the full (and expensive) audio effect of OMG will be found primarily in the environment of the CD.
For those that do not recall this arcane See Dee technology, or who have the attention span of a gnat, panic not. OMG will be also available for download/streaming without any of those irritating so-called 'effects' such as cross-fading one track into the next, fuck segues, who needs 'em, you won't have to bother with a lyric sheet anyway sorry I've just got a message, I'll
Track list
1. Will of the People
2. Coming Over
3. Prelude in C (JS Bach)
4. Wild Old Men (Leeman/Gordon)
5. Google World
6. Does God Believe in Me?
7. Flat-Footed Frank
8. OMG
9. Drone
10. I Know It All
11. Man Overboard
12. BONUS – Will of the People (Jeremy Weedly remix)
Here's OMG in it's building phase – a view behind the scenes during construction. What we can tell you as well is that Richard Digby Smith once again did a splendid job on the mastering.