All Around Music is situated on a house-boat, and the brass section from Berlin's polka-meisters the Polkaholix turned up, tuned up and crawled around in good spirit. Despite the ice on the River Spree outside, inside the boat it was warm. Well, warm-ish. And there was plenty of room to stand up.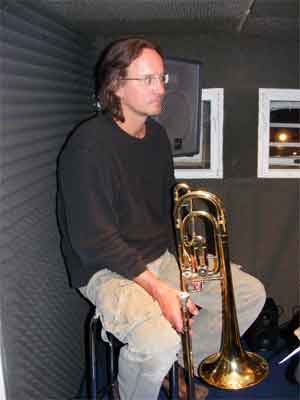 For those of reasonable sizes, anyway. This naturally excludes trombonist Iven Hausmann, who was reduced to crawling and sitting in order to make progress around the boat.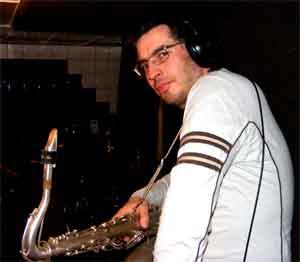 Sax player Oliver Oltersdorf was a perfect fit, however.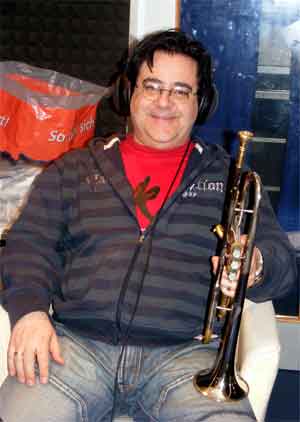 Trumpet player Andreas Hillmann (named after the British car beloved of nostalgia-freaks) positively reveled in the lack of headroom.
Check out the Polkaholix homepage!