Driven to record a new single, folks…
Returning visitor? Check out the latest news or the revolting carousel.
Eager for Gilbert Gordon & Sullivan? Walk this way.
A stranger in these parts? Allow us to hold your virtual hand as you investigate Martin Gordon's mammalian reality below.
Who is Martin Gordon?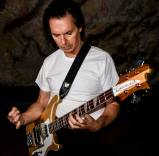 Martin Gordon – bassist, composer, producer. Incredulous bystander, wilful participant. The Gordon story includes: early participant in such bands as Sparks, Jet and Radio Stars; subservient underling with the Rolling Stones and Blur; shameless mimer with Aussie eye-candy Kylie, non-skiing fiddling strumpet Vanessa-Mae and tragic twin Kim Appleby; faux dance music purveyor with Boy George and S'Express; collaborator with proper artists like Sezen Aksu and the Tiger Lillies, and finally adopts the role of solo artiste. Stop by the biog to uncover more intimate detail.
Gordon's solo releases:
Martin Gordon's solo career began with the release of the first part of the Mammal Trilogy 'The Baboon in the Basement' in 2003. Since then, he has not looked back, although he will not say why. The sixth and final part of the trilogy ('Include Me Out') was released in 2013.  His latest release is a collection of Gilbert & Sullivan tunes – 'Gilbert Gordon & Sullivan'. An anti-Trump single slipped inadvertently out in 2016, alas without effect. More info about all this and more can be found at the discography. And naturally all these hand-rubbed products are available from Radiant Future Records.
Reading material: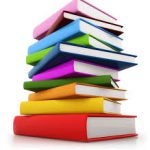 Two books have been published; an illustrated guide to God's on His Lunchbreak featuring artwork by Chris Townson, and an elaborate overview of Gordon's entire songwriting output to date, A Word in Your Shell-Like.
Gordon communications:
Do you envy celebrities and reality TV stars who have permanent and intimate connection to trend-mongers? Sign up for the Radiant Future newsletter – it will drop into your virtual mailbox whenever there's anything of interest going on. You gotta be able to read, though. Perhaps your cellmate can spell out the phonemes for you.
Going mobile:
While you're at it, here's a free Martin Gordon mobile app for Android devices. It's the go-to app for any alien who wants to impress his fellow life-forms.
And feel free to comment appropriately, or even inappropriately,  on anything you stumble across.

channel: